Слушать
Clockwork Radio - Session 013 (saib. Guest Mix).
Clockwork Radio - Session 013 (saib. Guest Mix)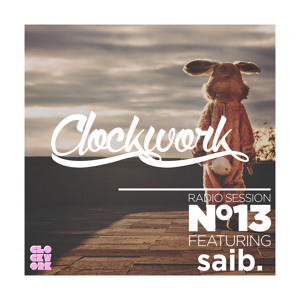 Qrcode
Описание
Hit saib. up : @saib_eats Facebook: https://www.facebook.com/saib.beats Twitter : https://twitter.com/saib_beats Hit host BMac up : @BMacMusic Facebook : www.facebook.com/pages/BMac/105661952863096 Twitter : twitter.com/BMacMusic11 Hit our brother @Jim_Sheep up too. What's good everybody. More than delighted to be sharing session 013 of Clockwork radio with you all. This week, we shared the sounds of @saib_eats all the way from Morocco. Saib. is a talented guitarist and producer. He lays down silky smooth beats over melodic guitar riffs. It was an absolute pleasure to share his mix on the airwaves. Much love to everyone tuning in with us. Each and every week, we seem to be getting more and more feedback from you guys. And that motivates us to share this amazing music even more. So thank you <3 Expression is Evolution. Evolution is Clockwork! Tracklist taken down temporarily!